In my life this week…
We took the long weekend to get some more of my house reorganization plan done. We got the old office / schoolroom cleaned out and ready to become a craft area. The craft area got some sorting done but that is by far the worst of the areas. My wife also wanted to get the balcony cleared off. The balcony is large and covered and had been accumulating stuff since we had moved in. It looks so much better now. I am very glad we tackled it even though it slightly delayed my plans. I also finished off all the little things in the homeschool room like
The White Boards…
The Art Sign (I have the Kerning bad but it is rather permanently attached now.)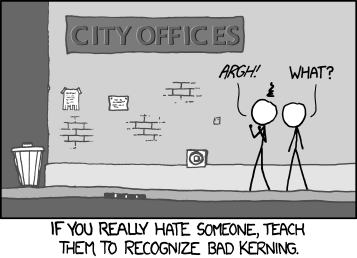 The Art Sign and Clipboard came from this pin.
In our homeschool this week…
We started on Tuesday. Up here in Canada that is when all the schools start so we mostly follow their schedule. With Margaret home it has change the dynamics quite a bit. Last year Philip and I were fairly laid back this year Margaret is charging in full speed and dragging us along for the ride. We will have to see where that takes us.
Mostly I just let them freestyle this first week. Margaret has been diligently recording the weather each day. They both got through 5 or six sections of math. Note the rough figure indicating that I have not actually counted sections. They have been working through the Student Writing Intensive. Although I think they are farther in the video than in the books. A bit better of a menu system that stops where they need to stop might help with that. Next week we will take a look at what they might have skipped over. Both have been reading. Margaret read Growing up with a Bucket Full of Happiness. Philip read Bridge to Terabithia. Both did these in one day and went back to their regular books. Margaret is reading Little House in the Big Woods and Philip is reading Eldest. Philip has also listen to three podcasts from Richard Pogge's Astronomy 141 Life in the Universe and done some research online.
Ian has done a little bit and I am still learning the proper names for some of the things that my wife has bought for him and I to use. We played around with Cuisenaire rods which I keep wanting to call Cuisinart rods and when I couldn't remember that I called them math manipulative. Which was true but a little to general to get my point across. We also practised our letters. We also attended a formation meeting for a probable kindergarten co-op group.
Helpful homeschooling tips or advice to share…
Art can be found anywhere and made out of anything. Margaret and I were listening to something on my computer and I started fiddling around with binder clip and making shapes with them. Soon she joined in. Here are our creations:
Margaret's Sculpture
Mine…
It started looking like a lizard tail so I was going to continue but ran out of time.
Things I'm working on…
Reorganizing the house…
I'm cooking…
Normally I fill in this section but I honestly can not remember what I cooked. That is not a good sign…
A photo, video, link, or quote to share (silly, serious or both!)…
"I am a serial collector of skills" – Adam Savage from YouTube video below
Linking up at: